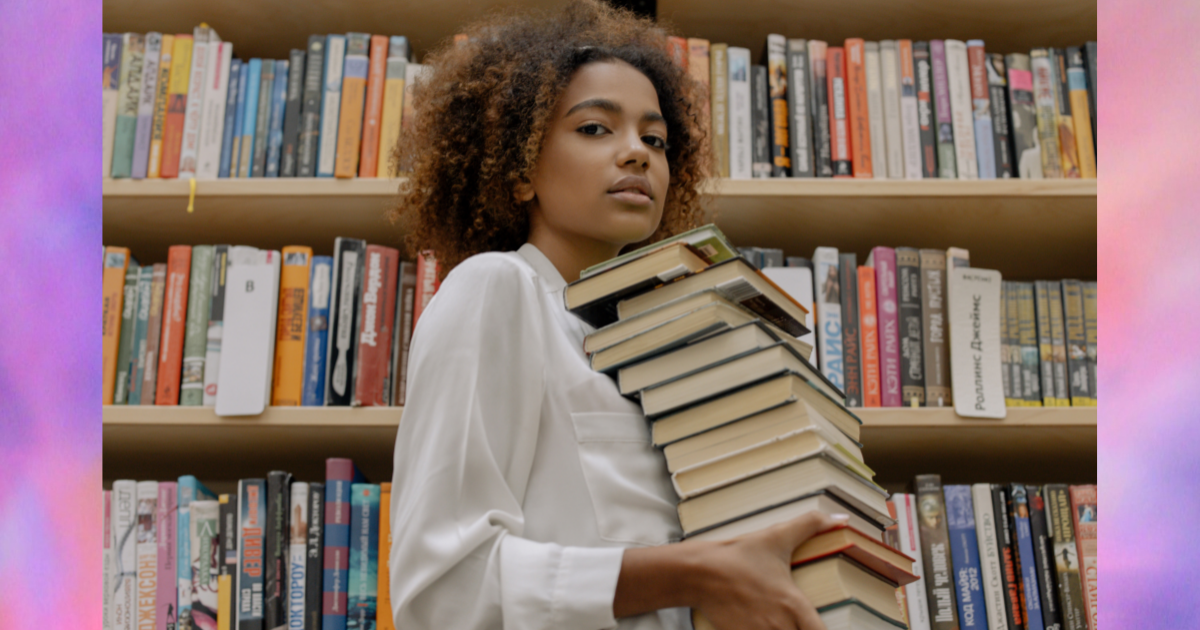 10 TIMELESS FANTASY BOOK SERIES YOU WON'T BE ABLE TO STOP
[ad_1]
It's an amazing thing to be able to open a good book and have the almost Narnian style climb out of your chair, through the closet and into a fantasy world. However, nothing is worse than a book that bores you to death. The ten books I've listed below are anything but, and in fact inspired me to write my own novel based on myth and fantasy. These are my all-time favorite reads that all happen to be fantasy, sci-fi, romance, or a combination of the three. All of them are series and most came out in the 2010s, so there won't be any desperate waits for releases in the years to come. While all of these books are very close to my heart, they are ranked in order of what is, in my opinion, the best fantasy novel series.
ten. 'Break me down' by HD Carlton
"Shatter Me" was a happy case of "TikTok made me read it". Once I picked it up, I couldn't put it down until I read it in a few hours. The story follows a dark psychological theme as the first and main part of the book takes place in an asylum, where it is clear quite early on that the protagonist, Juliet, has gone partly insane from solitary confinement. Held imprisoned in inhumane conditions, she is offered a chance to escape and work for the government if she uses the powers that resulted in her arrest on their behalf. Amidst all the craziness, there are several love interests that serve as lighter respite.
9. 'LEGEND' BY Marie Lu
As a dystopian sci-fi series, "Legend" is more like "The Hunger Games" and "Divergent" books than anything I've ever read. Based in a futuristic world with cutting-edge technology portrayed so intricately that you can't help but dream of what our own future will look like in decades to come, the "Republic of America" ​​is run by corporations while being divided by classes and with closed borders. , making this book more relevant than ever.
8.'Dragonfly' by Julia Golding
I picked this book off a shelf in the school library when I was in fifth grade and over a decade later I still haven't lost my love for it. Julia Golding writes of two beautiful cultures, rich with their own traditions and rituals, before orchestrating an arranged marriage between Princess Taoshira of the Blue Crescent Islands and Prince Ramil of Gerfal in what couldn't be a greater culture shock. Jumping on the enemies-lovers trope, this book still has no action ending, successfully walking along a knife edge between romance and fight scenes.
seven.'Ash' by Marissa Meyer
The title is an unsubtle nod to Cinderella, of course. But no story could stray Cinder's storyline away from its traditional fairy tale roots than Marissa Meyers did. With cyborgs, genetically engineered humans, and a lunar empire on the moon threatening war with Earth, this romantic sci-fi series will have you on the edge of your seat.
6. "The Iron King" by Julie Kagawa
Written by New York Times bestselling author Julie Kagawa, the Iron Fey series follows a seemingly normal girl from a normal high school in America to the frozen plains of Tir Na Nog. With shoutouts to Shakespeare's characters from "A Midsummer Night's Dream," Kagawa creates a wondrous world of magic, fairy, and glamor sparked by both grief and spirit.
5.'HIVE' by Mark Walden
If you loved 'Alex Rider' growing up, this book is for you. Mark Walden crafts a seamless plot over this ten-book series that culminates in what can only be described as an epic and highly memorable finale. With jaw-dropping action and incredible characters, the HIVE series takes place around the world, from Glasshouse, a brutal assassin training school for orphans hidden in the depths of Russia, to a camouflaged facility. in the Amazon rainforest. Tragic storylines intertwined with witty one-liners make this series addictive.
4. 'Eragon' by Christophe Paolini
If "Game of Thrones" and "The Hobbit" had a love child, "Eragon" would be. Featuring dragon riders, elves and a bloodthirsty king at the helm of an empire, "The Inheritance Cycle" series weaves a thought-provoking tale of love and loss. One thing though – the same way people will warn you not to watch Game of Thrones season 8, whatever you do, don't watch the movie.
3. "Daughter of Smoke and Bones" by Laini Taylor
Think of the Bible but if the tables are turned, where the seraphim are the bad guys and the monsters, or the "chimeras" are the good guys, or in this case, a loving family for the protagonist, a blue-haired girl named Karou. "Daughter of Smoke and Bone" is also on the frenemy-to-lovers bandwagon, but Laini Taylor balances it with the dark plot twists caught along Karou's journey to learn the truth about herself and her family.
2. "A Court of Thorns and Roses" by Sarah J Maas
In this dark retelling of the Beauty and the Beast fairy tale (or as it was originally in Greek mythology, "Eros and Psyche") Sarah J Maas takes a very different approach to Marissa's adaptation of Cinderella. Mayer. "A Court of Thorns and Roses," or "ACOTAR" for short, features Feyre, a peasant woman from a small rural village whose unfortunate but engineered encounter with a shape-shifting wolf leads her to being taken from her family by the accursed High Lord of Spring. With Feyre's eventual love interest written from the female gaze, Sarah J Maas has artfully created a world ruled by fear that the protagonists aren't afraid to tear down.
1. "Throne of Glass" by Sarah J Maas
Shoot Me, a second series from Sarah J Maas, but with Maas' writing style and deep female leads, "ACOTAR" and "Throne of Glass" were always going to dominate the fantasy world. Written when Maas was just 16, this harrowing novel centers on a morally gray young woman named Celeana Sardothien, the kingdom's most feared assassin and now a slave in the salt mines of Endovier. She has a simple choice. Fight in a contest to become the king's personal assassin or return to slavery. Over the course of the eight-book collection, Maas expands the world of Celeana from a tyrant king and castle walls to one of hardened fae warriors, brutal witch clans, and Celtic-based mythological figures.
[ad_2]
Source link