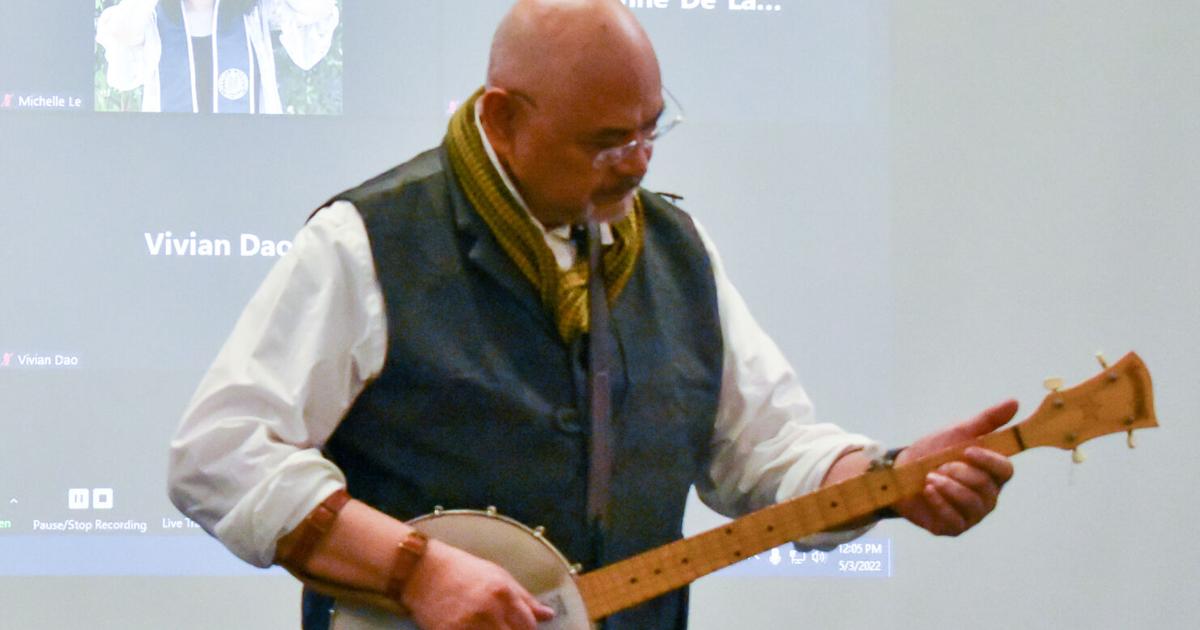 A fantastic book published by a former professor of Asian American studies | Way of life
Domingo Albert Magwili, actor, author, and retired professor of Asian studies from Cal State Fullerton, returned to CSUF for the first launch of his new book, "The Infernal Promise," in person and on Zoom on Tuesday. He also discussed Asian American representation in the past and present.
It's hard to believe that Magwili retired two years ago while joking with CSUF teachers and playing them songs on his banjo, which he invented in the blink of an eye.
The library organized this event to support Magwili in promoting her book and to honor Asian Desi Pacific Islander Heritage Month.said Jie Tian, ​​research librarian at the Pollak Library and library liaison for several areas, including Asian American studies.
Magwili said he contacted CSUF to arrange for his book launch here because he had already established a connection with the university and appreciated their support.
The author said he started writing this book in 2003.
His book follows a wagon train populated by European and Asian immigrants in 1864. While hiding from a dust storm and bandits, a group of Asian immigrants enter a new medieval world where animals speak like humans .
The creation of space is a major theme of the book. "If it's not there, then you're going to have to do it yourself," Magwili said during his presentation.
Magwili also performed several songs on his banjo. The first was "Northwestern Chorus," a pan-Asian immigration song from the 1980s, which he dedicated to his parents, who immigrated to the United States from the Philippines. Another was a drinking song he composed for the book to the 3/4 rhythm of tinikling, a traditional Filipino dance.
Magwili described the paradox of Asian American representation. He described that, on the one hand, Asian American representation in the media is growing rapidly. He cited films like "Shang-Chi and the Legend of the Ten Rings", "Turning Red", and "Everything Everywhere All At Once". It also listed actors and actresses like Michelle Yeoh and Awkwafina.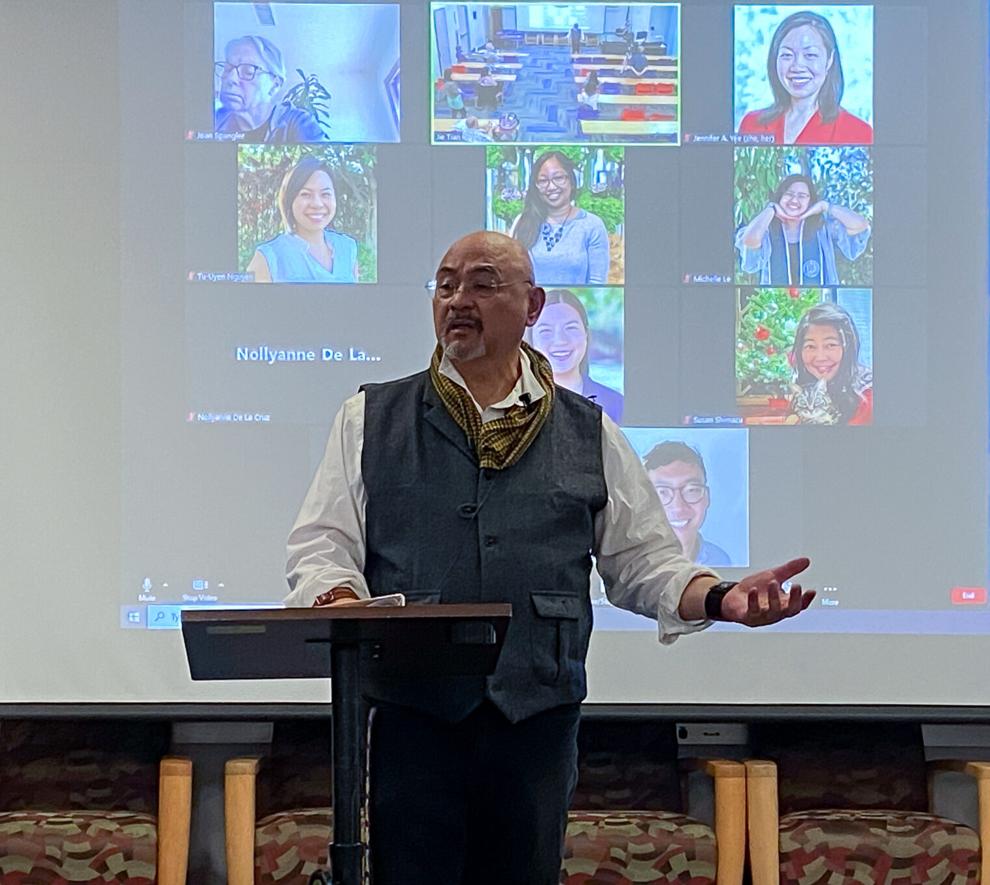 However, he said media representation cannot fix racism. Magwili said anti-Asian sentiment and microaggressions against Asian American Desi Pacific Islanders continue to this day. He also noted the increase in hate crimes and incidents towards people of Asian descent.
"It's awful. It's amazing. And I have a belief about that," Magwili said. "And that's that creative people have to keep making creative stories."
Magwili expanded on the subject, saying that performance can strengthen feelings of belonging and identity. He said Asian American representation can be improved by involving writers, directors and producers in the storytelling process.
The book launch ended after a brief Q&A session, during which he answered questions from the audience about stereotypes, East-West players and his writing process. Magwili's final piece of advice was for writers to write more.
"If you have something, allow yourself to be passionate," Magwili said.
Michelle Le, a second-year graduate student in the MA program in American Studies, attended the event via Zoom. She said she was interested in it because she works on projects on Asian American representation and literature.
"It was a little difficult, because it was on Zoom, so there were things I could and couldn't hear, but I really enjoyed his performance and the way he talked about the elements that he incorporated with his performance and his book," Le said.
Although retired, Magwili said he returned to CSUF to teach Asian American film and video during the winter and summer sessions. His book is also available for purchase at Titan Shops.
Magwili said Desi Pacific Islander Asian Heritage Month allows us to celebrate people who may be different from us.
"That means everyone gets a parade. People who are not only ignored, but sometimes persecuted just because they are different," Magwili said. "It's a harsh, formal, institutional way to shed light on communities that are completely unenlightened."