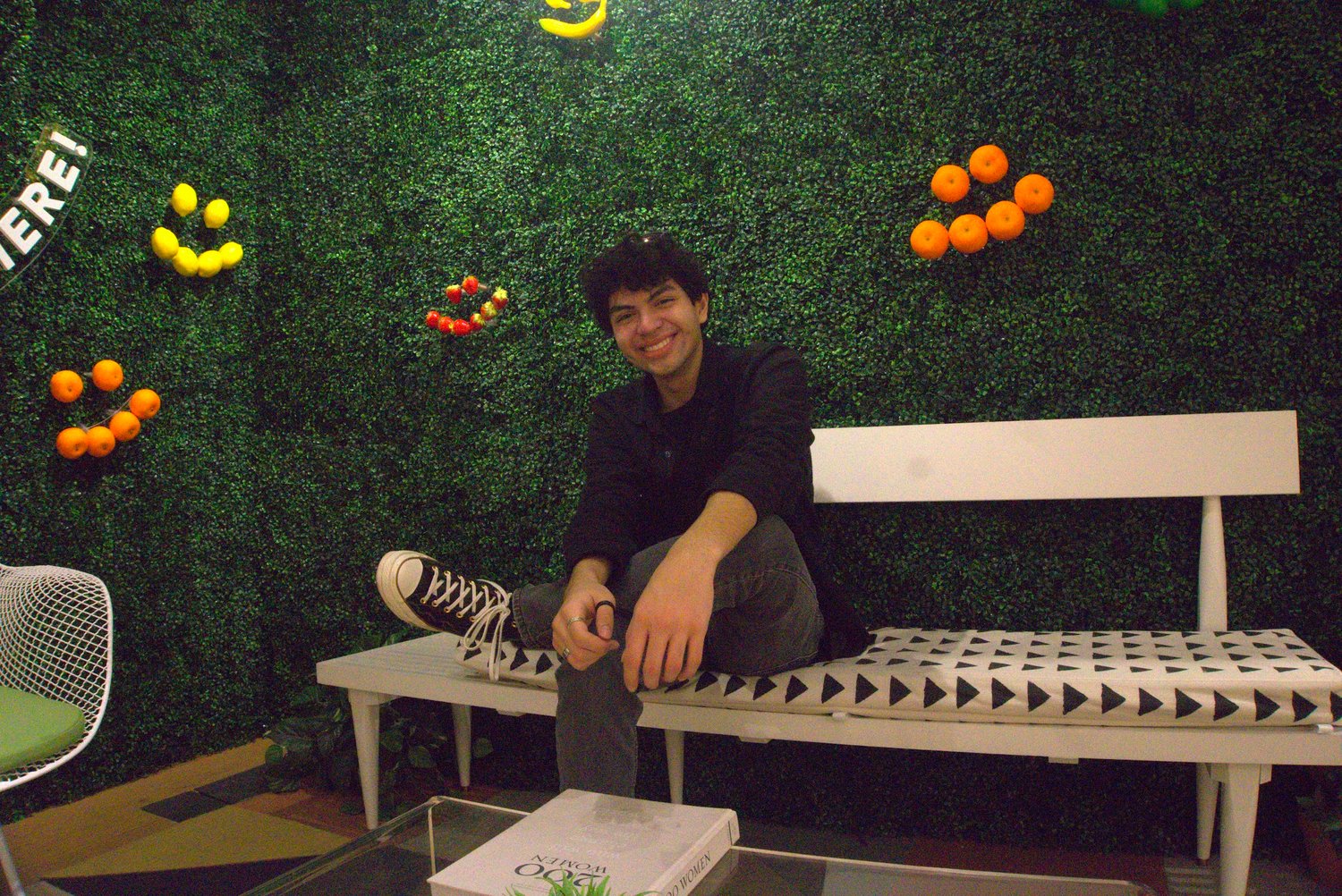 Calhoun alum publishes his first fantasy book | Herald Community Newspapers
What if Spider-Man had lived in medieval times?
The answer lies in a new book that has been self-published by Calhoun High School 2021 graduate Sebastian Otalora. The 19-year-old Merrick native has been working on a book since he was in middle school and, in January, he completed "A Champion's Odyssey".
Otalora is a first-generation Colombian immigrant with a passion for the arts, including drawing, writing, and graphic design. He was drawn to animation in middle school, and his love of comics led him to start the book.
"As a kid, I drew comics because, to me, it's the easiest form of storytelling from a childhood perspective," said Otalora, who is now taking computer science classes at Farmingdale State College. and work part-time. "And then growing up, I just wanted to create these stories."
He studied color theory and recently got interested in photography and video making. "A combination of all of that kind of made me want to create my own story," he said.
"A Champion's Odyssey" is the first of 12 books that Otalora is planning. It is a fantasy adventure set in medieval times, whose main character is called Esmond. Otalora was inspired to write it by two childhood favorites – Spider-Man, the Marvel superhero, and "The Legend of Zelda" video game series.
"The idea is that Esmond stumbled upon this ancient god power from an ancient hero," Otalora said. "He struggles with coming of age and the responsibility of trying to be a heroic presence in his community."
Its target audience, Otalora said, is teenagers and young adults. "In the first book, I introduced the main characters," he said. – Alex, who is a good friend of Esmond; Zurk, a vigilante; and there's Gizmo, who is the series' first villain.
Otalora has yet to chart all 12 books, but plans for each book to play the last to form a complete saga. He planned many other characters and said his close friends inspired the main characters.
"Alex is based on a good friend I had a while ago," he explained. "Zurk is based on a current friend I have right now who I think is a bit wild. Almost all of the stories are based on the theme of growing up and the people I've met in my life.
Otalora is currently working on the second book. Taking classes, working, and hanging out with his girlfriend while working on a short film, he has a lot on his plate and is always trying to manage it all, but he thinks it helps his writing. "It's a fine balance that I haven't found yet," he said. "I think, personally, it gives me more story ideas."
His book has been a longtime passion and can take a lot of time away from other parts of his life, but he has a tremendous support system around him. "My parents are in love with it," he said of the project. "They asked our group of family friends to buy all the books and support me. They really wanted to spread the word among their own groups of friends.
While Otalora does much of the writing and illustration himself, his friends copy for him and help him form ideas. "I have my friend Zachary Kramer, and he mostly edits and reviews the material…" Otalora said. "But besides that, I do the writing, I draw and sketch. I ask my lovely friends, to whom I dedicated the book – my girlfriend and Zach – to bounce my ideas off.
Otalora describes his art as a unique style that is unlike most other comics. "A lot of my test readers really enjoyed the book," he said, "which I'm so happy about."
Information about the book can be found on his website, sebanimates.com.