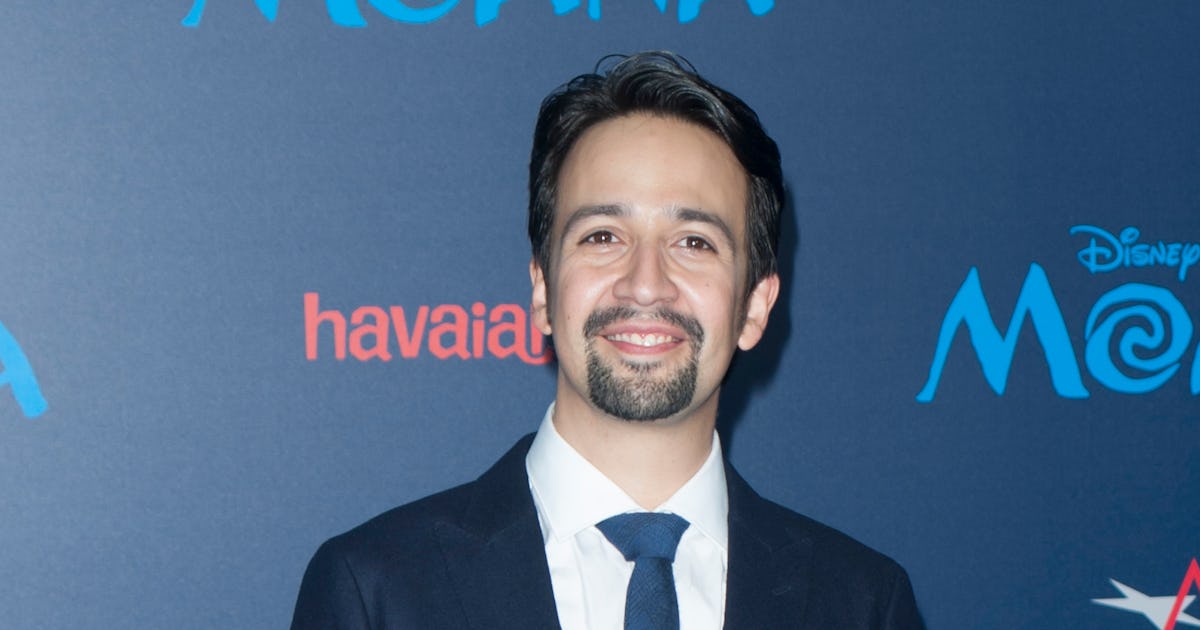 Lin-Manuel Miranda adapts a huge series of fantastic books for film and television
Everyone's favorite Broadway actor has plans to tackle another literary endeavor. Lin-Manuel Miranda to adapt The Kingkiller Chronicle for cinema and television. The hunger Games Distributor Lionsgate announced on Tuesday Miranda's involvement in Patrick Rothfuss's trilogy of books, with Lionsgate Motion Picture Group co-chairman Erik Feig stating that "only a multi-trait talent like Lin-Manuel Miranda could do the job." .
The Kingkiller Chronicle started in the years 2007 The name of the wind, continued with The fear of the wise in 2011, and will end with the third book to be published, tentatively titled Stone doors. The trilogy centers on Kvothe, a musician and scholar, who leads a low-key life as an innkeeper. For three days, Kvothe tells the story of his life to the Chronicler, a scribe. Each book in The Kingkiller Chronicle includes a single day of Kvothe storytelling.
A screen adaptation of The Kingkiller Chronicle has been in the works since 2013, when Twentieth Century Fox chose the Rothfuss trilogy for a television series. This project stalled, and rights returned to the author in 2015, triggering a bidding war between Hollywood production companies.
Feig says the Lionsgate adaptation will feature "film and television crews working side by side," in a move that surprisingly resembles Nikolaj Arcel's plans for his adaptation of Stephen King's Dark Tower. Neither project has yet found a distributor for its television series.
Miranda was a hit on Broadway with In the heights, his Pulitzer-nominated musical about life in Manhattan's Washington Heights neighborhood. He achieved mainstream notoriety with Hamilton: an American musical, which chronicles the life of Caribbean immigrant and founding father Alexander Hamilton in the United States Hamilton won the 2016 Pulitzer Prize for Drama.
Since Hamiltonsuccess, Miranda has participated in several collaborations with Disney. At the invitation of JJ Abrams, Miranda composed a canteen song, "Jabba Flow", for Star Wars: The Force Awakens. He collaborated with Opetaia Foa'i and Mark Mancina to write songs for the Moana soundtrack, and his work on that film will qualify him for the Oscar he needs to complete his EGOT. Miranda should play the role of Jack, a lamplighter, in Mary Poppins Returns , which will star Emily Blunt in the title role. He will team up with legendary Alan Menken to write songs for Disney's live-action reboot of The little Mermaid.
In adapting The Kingkiller Chronicle, Miranda will act as a producer, songwriter and songwriter. The Wrap reports that he "also has the opportunity to be involved in future stage production adaptations of the books." While this project might seem like overkill for Miranda, it's actually a perfect fit. The Hamilton creator says:
Pat Rothfuss's "Kingkiller" books are some of the most read and re-read in our house … It's a world you want to spend your life in, as its many fans will attest. Pat also writes on the act of MAKING music more beautifully than any novelist I've ever read. I can't wait to play a role in bringing this world to life on screen. [sic]
Given Miranda's reputation for tenacity, it looks like The Kingkiller Chronicle adaptation will finally be delivered to Rothfuss fans.