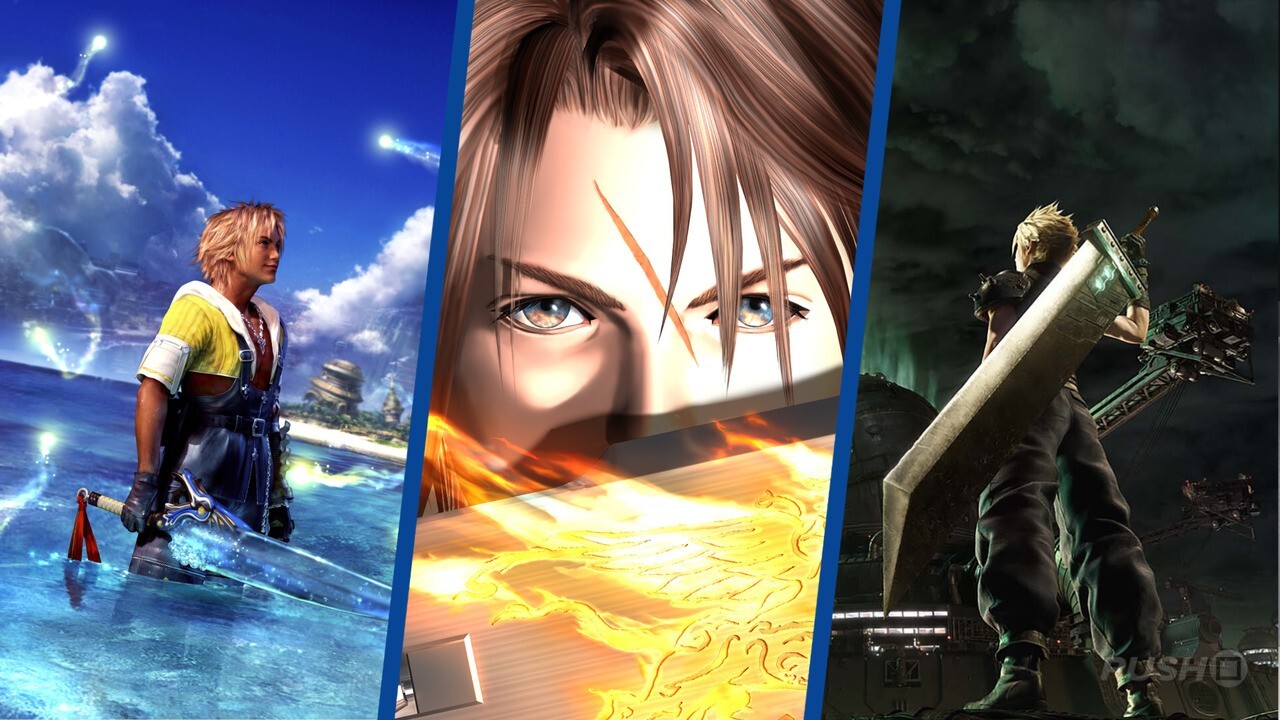 Poll: Your last chance to vote for the best Final Fantasy game on PlayStation
What's the best Final Fantasy game to ever release for a PlayStation console? This is the (rather demanding) question we want you to answer. Below you'll find a list of Final Fantasy games, both main and spin-offs. We need you to rate the games you have played, and those ratings will feed into a Final Fantasy leaderboard that we will publish in the near future.
But before getting to the heart of the matter, let's set the scene with a little insight. Final Fantasy is easily one of the most recognizable brands in video games. Square Enix's predominantly role-playing series has been around for over 30 years, and while it has certainly had its ups and downs, it continues to be a successful franchise that captures the hearts of many.
Final Fantasy VII – originally released in 1997 for the PlayStation – is the game that sparked Final Fantasy's meteoric rise (pun intended) to mainstream popularity. It's a title that helped define Sony's first console and introduced entire generations to the concept of Japanese role-playing games.
There was a time when Square Enix – then called Square, or Squaresoft – released a new mainstream Final Fantasy game every year or so, but that cycle has changed dramatically over the past decade. Like many Japanese companies, Square Enix encountered a problem during the PlayStation 3 generation. Games took much longer to develop, internal costs increased, and hardware could be difficult to use. Flagship titles like Final Fantasy XIII have been delayed and at least partially restarted several times, and Square Enix struggled to find a place.
Since then, the publisher has managed to pull itself together, and much more recent Final Fantasy projects, like the ridiculously popular Final Fantasy XIV and the highly anticipated Final Fantasy VII Remake, have put the series back on the map. It's fair to say that Final Fantasy is on the rise again, although odd spinoff titles like Stranger of Paradise: Final Fantasy Origin continue to raise eyebrows.
Anyway, let's get a grade, okay? In the list below, we have included the most recent versions of most of the Final Fantasy games. This means that Final Fantasy VII, for example, appears as the PS4 port. Likewise, enhanced re-releases and remasters, like Final Fantasy VIII Remastered, Final Fantasy X HD Remaster, and Final Fantasy VII Remake Intergrade, are preferred over their original versions. We doubt this detail will influence the voting process, but it's just something to keep in mind.
Now go out and rate some Final Fantasy games!
Initial reviews for our list of the best Final Fantasy games end on Monday, October 11, 2021. Be sure to save your reviews this weekend!
---
what your Favorite Final Fantasy game? Let us know in the comments section below and be sure to keep an eye out for our ranking article for the near future.