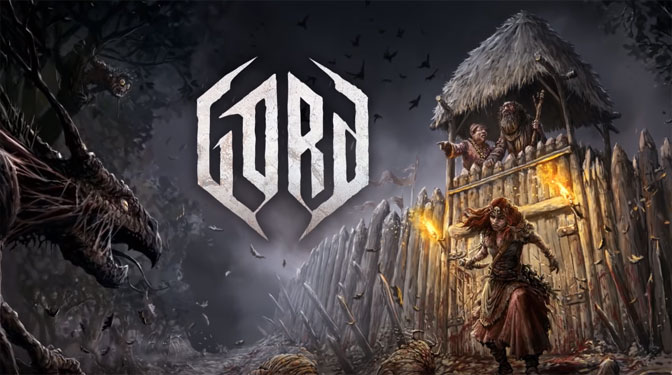 Team17 signs deal to publish Gord Dark Fantasy game
Team17 announced today that it will be working with Polish game development creative house, Covenant.dev, to bring Gord, a single-player dark fantasy strategy game, to PC. In the world of Gord, players will lead the Tribe of Dawn as they strive to establish new settlements and explore strange forbidden lands while interacting with horrific folklore-inspired creatures and deities Slavic. Players will need to complete quests to develop the tribe's settlements (called "gords") and fortify them against invaders while managing a population whose personal histories, family ties and well-being can have a devastating impact on the survival of their communities. A mysterious new trailer lurks below:
Covenant.dev is a 24-person creative development house including alumni from top Polish developers CD Projekt RED (The Witcher 3), 11-Bit Studios (Frostpunk) and Flying Wild Hog (Shadow Warrior 2). Led by Managing Director, Stan Just, former producer of The Witcher 3, Gord is the studio's debut title and aims to provide players with a mature and unforgiving strategy experience.
Stan Just, CEO of Covenant.dev, said, "Gord is our first game as a studio, and we're thrilled to have Team17 as our publishing partner. They have an excellent global track record and have proven time and time again that they care about small teams and help them achieve their vision. Gord is a decidedly dark and sometimes quite confronting game; Team17 has been a huge help in bringing it to life and understanding what we believe makes our world special. We look forward to sharing more soon.
Harley Homewood, Head of Publishing, Team17 Digital, said, "The Covenant.dev team already has an impressive development pedigree and the relentlessly dark world of Gord and a unique combination of city building, survival, strategy and adventure promises something brand new for PC. players looking for a deeper and more mature experience. Gord's arrival on our label reinforces our commitment to very high quality and diverse games and we look forward to working with Stan and his team to welcome players to his brutal dark fantasy world.
Related