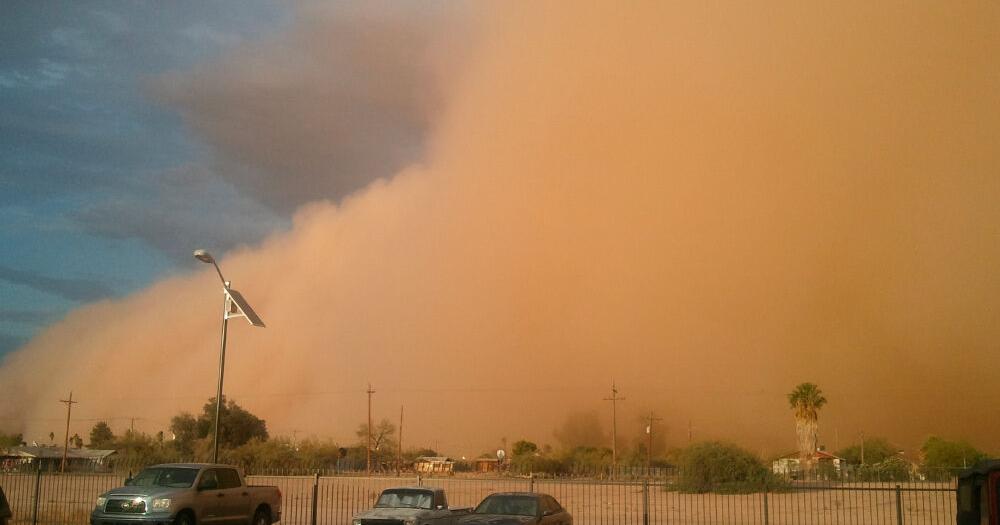 UA creates the game "Monsoon Fantasy" | New
The University of Arizona recently released a new game, in which the public can estimate rain measurements during the monsoon and win prizes.
The game, called "Southwest Monsoon Fantasy Forecasts," aims to engage audiences and give them a way to start conversations about the monsoon, said Zackry Guido, assistant research professor at the University of Arizona Institutes for Resilience. 'Arizona.
"Each month, players can project the total precipitation for that month in five cities in the southwest," he said.
These five cities are Tucson, Phoenix, Flagstaff, Albuquerque and El Paso.
Guido said that before players make their rainfall predictions, they will get some help.
"We have data visualizations that people can use to help them make their estimates. … We give descriptive statistics like the mean and the median, "he said.
Players can guess how much precipitation each of the five cities will receive each month. They will make their predictions one month at a time for the months of July, August and September.
Guido said people need to make their guesses at least a week before the start of the month so people can't use the weather forecast to help predict precipitation.
"They have to make their guesses a week before the start of each month, so for those of them who haven't signed in yet, they don't have the option to participate for July," he said. "But we're offering prizes for August and September, and it's entirely possible that some really good forecasters could still win the entire game in just two months."
Each month, several winners will receive T-shirts and there will be two big winners at the end of the monsoon.
"The big prizes are these really cool, high quality automated backyard weather stations that record things like precipitation, temperature, humidity," Guido said.
He said there are two ways for players to earn points.
"They score points based on two criteria," he said. "First, the accuracy of their forecast is based on what actually happened, and second, how risky their forecast was. "
Guido hopes people will continue to participate in the game and said it provides a new virtual environment for people to compete in.
"I would encourage people to continue participating. It's just a really fun (game), and they can see what other people have guessed, and we have leaderboards, "he said. "It's just what I hope is an engaging way for people to participate in the monsoon."
Guido said he and a team of programmers, climatologists and social scientists, including at the University of Arizona, made the game possible.
There are several things they hope to gain from it, one of which is to study the effect of the monsoon on people and how much they care about it.
"We are interested in knowing how the monsoon affects people's perceptions and moods and how this changes over time," Guido said. "Just the reasons why people think future weather will be certain ways. "
Guido said they hope to eventually make this game a more educational experience for players.
He also said that while he doesn't think there is, they are interested in seeing "if there is some sort of hidden knowledge among the people who have lived here, a deep-rooted experience with the monsoon that has left them. maybe allows us to be better forecasters than the kind of technical systems we have now.
The Monsoon Game is also connected to their podcast, titled "The Southwest Climate Podcast".
"We're going to talk about people's guesses and the monsoon each month," Guido said. "So that's another way to get involved and just encourage people to contact us. … It's the best time of year for us, so we love to interact with people who are interested in weather and climate.
To play, visit monsoonfantasy.
arizona.edu.